Best Glo Tariff Plan for Data: Hello everyone, and welcome back to Witspot.org, your dedicated hub for the latest insights and practical guides on everything telecom. We all understand the importance of staying connected in this digital age. For the 'netizens' among us, having access to high-speed, affordable, and reliable internet service is no less than a necessity. That's why we're shining a spotlight today on one of the most talked-about service providers in the telecom industry – Glo.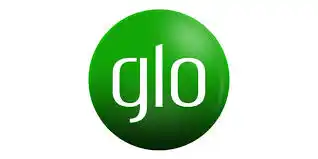 We are thrilled to dive deep into the ocean of Glo's tariff plans, particularly focusing on their data packages. Considering the myriad options available, it can often be overwhelming to find the one that's just right for you. Should you go for Glo Yakata or Glo Bumpa? Is Glo Jollific8 a good fit for your data needs? Questions like these are only natural when you are looking for the best value for your money.
See How To Transfer Airtime On Glo
Well, you can let out that breath you've been holding! Witspot.org is here to cut through the noise and help you navigate your way to the best Glo tariff plan for data. With this guide, we aim to empower you to make an informed decision about your data needs, balancing cost, data volume, speed, and additional benefits.
So, whether you're an entrepreneur managing your growing business, a student researching for your next project, or a tech enthusiast wanting to stay updated with the latest trends, we've got you covered. Join us as we dissect the nitty-gritty of Glo tariff plans, and help you discover the one that's tailor-made for your digital lifestyle.
Stay tuned, because Witspot.org is about to help you take control of your data world with Glo. Let's get started!
List Best Glo Tariff Plan for Data 2023/2024
Below are the list of top Glo tariff plan for data;
Glo Berekete
Glo Yakata
Glo Bumpa
Glo Jollific8
Glo Infinito
Glo 11k/s Prepaid Plan
Glo Oga SIM offer
Glo Data Supermart
Glo Campus Data Booster
Glo Berekete
This is the number one in our list of best glo tariff plan for data. Glo BEREKETE++, a standout among Glo's tariff plans, lavishes its customers with enormous voice and data benefits. This plan offers a staggering 100% bonus on any data plan purchased within four months, doubling your data quota at no extra cost. Such a bonanza indeed marks BEREKETE++ as the best Glo tariff plan for data.
Warm Welcome for New Customers
As a welcome gesture, new customers receive a bonus of N1,000, valid for seven days. This bonus can be utilized to browse the internet or to place calls across all networks. The breakdown includes N200 for data, equivalent to 200MB of data at a rate of N1/MB. The remaining N800 can be used for voice calls at a rate of 75 Kobo/Sec to all networks. This one-time bonus applies only to new Glo SIM holders who have registered, activated, and made a call with their SIM.
Perks on Every Recharge
Berekete++ pampers you with a 700% bonus on every recharge, starting from N100. This translates into a 400% voice bonus and a 300% data bonus. The size of your bonus scales with the amount recharged, up to a limit of N5,000. Recharges above N5,000 yield the maximum N5,000 bonus.
Unpack the Recharge Value
A breakdown of recharge values and their corresponding bonuses include:
Recharge value – N100: Voice bonus – N400, Data bonus – N300, Recharge Data bonus (Data + Night Data) – 40 MB + 20 MB
Recharge value – N200: Voice bonus – N800, Data bonus – N600, Recharge Data bonus (Data + Night Data) – 80 MB + 40 MB
Recharge value – N500: Voice bonus – N2,000, Data bonus – N1,500, Recharge Data bonus (Data + Night Data) – 200 MB + 100 MB
Recharge value – N1,000: Voice bonus – N4,000, Data bonus – N3,000, Recharge Data bonus (Data + Night Data) – 400 MB + 200 MB
Recharge value – N5,000: Voice bonus – N20,000, Data bonus – N15,000, Recharge Data bonus (Data + Night Data) – 2 GB + 100 MB
Special Extra Data Bonus
You'll also enjoy a special extra data bonus on your first monthly recharge for six months. Here's the breakdown:
Recharge value – N100: 1st Recharge Data bonus – 70mb + 30mb night
Recharge value – N200: 1st Recharge Data bonus – 150mb + 70mb night
Recharge value – N500: 1st Recharge Data bonus – 375mb + 175mb night
Recharge value – N1,000: 1st Recharge Data bonus – 750mb + 350mb night
Recharge value – N5,000: 1st Recharge Data bonus – 3.75GB + 1.75GB night
How to Join the BEREKETE++ Plan
To take advantage of these fantastic benefits, you need to be on the Glo Berekete++ plan. All new Glo customers are automatically subscribed to the Glo Berekete++ plan upon SIM purchase. Existing customers can migrate to Berekete++ if they're not already on the plan.
To confirm your current tariff plan, dial #100#. If you need to migrate to Glo Berekete++, simply dial *777# and select option 4 on the USSD menu for Berekete.
See How to Get Free Data on Glo
Glo Yakata
Glo Yakata also emerges as one of the Best Glo Tariff Plans for Data. When it comes to accessing a world of opportunities at the touch of a button, Glo Yakata makes a powerful ally. This innovative Glo tariff plan is a fantastic choice for those of us who love to explore, create, and communicate in the digital world. Whether you're streaming your favorite shows, running your online business, or staying in touch with your loved ones, Glo Yakata is there to make it possible – and affordable.
Picture this. Every time you top up your balance, Yakata showers you with bountiful bonuses for both data and voice calls. This means more opportunities to surf the web, stream music, video chat with friends, or catch up on the latest news. Plus, the voice call bonus comes in handy when you're away from Wi-Fi and want to have a long catch-up session with a friend across the country.
One thing you'll love about Yakata is that the bonuses are generous and readily accessible. For instance, a small top-up of N200 could give you up to 250MB of bonus data (usable for 7 days) and a tremendous boost to your voice call minutes. And it doesn't stop there. The more you recharge, the more bonuses you enjoy. Yakata is all about rewarding you for every naira you spend.
As an icing on the cake, Yakata customers also enjoy a special data offer. When you buy a data plan of N500 and above, you get a whopping 50% bonus on your purchased data plan. And yes, this comes on top of the regular data and voice call bonuses you receive on every recharge.
But here's the best part. Joining Yakata is as simple as pie. Whether you're a new customer or an existing Glo user wanting to migrate to this plan, it only takes a few moments and some basic USSD codes.
So if you're all about optimizing your data usage while enjoying substantial voice call benefits, Glo Yakata should be your go-to choice. After all, it's not just about having data; it's about having data that takes you places. Yakata is here to make sure your online journey is smooth, enjoyable, and oh-so-rewarding.
Glo Bumpa
We can't go without mentioning Glo Bumpa as one of the Best Glo Tariff Plans for Data. If you're on the hunt for a tariff plan that truly delivers when it comes to boosting your connectivity, Glo Bumpa should undoubtedly be on your radar. This unique Glo tariff plan offers an outstanding 200% bonus on every recharge from N100 and above, making it a dream come true for those seeking to maximize their value for money.
Now, let's visualize what this actually means for you. Imagine topping up your line with just N100. With Glo Bumpa, this isn't just a simple recharge. Instead, it's a ticket to an instant bonus of N200, taking your total balance to N300. And it's not just a one-time wonder; this 200% bonus applies each time you recharge N100 or more.
The beauty of Bumpa doesn't stop there. This isn't just any bonus; it's a flexible bonus. You can use your 200% bonus to text or call ANY network across the country. Plus, it also caters to your data needs, giving you the freedom to surf the web, stay active on social media, stream videos, or whatever else your heart desires.
Glo Bumpa is an ideal choice for heavy data users and talkaholics who want to squeeze every drop of value out of their recharge. The significant 200% bonus ensures you get triple the value on every recharge, allowing you to enjoy extended conversations and lengthy browsing sessions without breaking the bank.
Becoming a Bumpa subscriber is easy. If you're a new customer, you'll get this benefit automatically. And if you're already a Glo user, you can quickly migrate to the Bumpa plan and start enjoying the perks it brings.
In a world where we're constantly communicating, sharing, and exploring, Glo Bumpa offers the chance to do more of what you love. It's not just a tariff plan; it's your passport to a world of extended connectivity and limitless possibilities. So why not make the switch today and start enjoying the bountiful world of Glo Bumpa?
Glo Jollific8
This list won't be completed if I don't include in Glo Jollific8 in the list of Best Glo Tariff Plan for Data. As its name suggests, Glo Jollific8 is here to spread joy and excitement among its users. This exceptional Glo tariff plan is specifically designed to give new prepaid customers eight times the value of their recharge, literally jollifying their experience from the get-go.
Let's unpack what this really means. Suppose you're a new Glo customer, and you recharge your line with N100. Rather than just having N100 worth of airtime, Glo Jollific8 pumps up the excitement by providing you with a staggering N800! That's eight times your recharge amount, instantly multiplying your capacity to connect with the world.
But what's even more fascinating is the flexibility that comes with this bonus. You can use your bonus to call all networks, meaning you can reach out to friends and family no matter what network they use. Plus, the data benefits are equally amazing. You get a data bonus that you can use to surf the internet, keeping you plugged into the digital world.
Here's the breakdown: For a N100 recharge, you get N50 to call all networks, N450 for calls to other Glo customers, and N100 for data, along with an extra 25MB data to gift to another Glo customer.
But the jollification doesn't stop there. Glo Jollific8 rewards you even more generously when you recharge with higher amounts. For instance, a recharge of N1,000 gives you N2,000 to call all networks, N3,000 for Glo to Glo calls, N3,000 for data, and 500MB data gift, making the total value a whopping N8,000.
Joining the Jollific8 plan is a breeze. All you need to do is buy a new Glo SIM, and you're instantly part of the Jollific8 family, ready to enjoy the incredible 800% bonus on every recharge.
So if you're looking for a tariff plan that provides remarkable value, especially if you're new to Glo, Jollific8 is the perfect fit. With Glo Jollific8, you get to step into a world where every recharge is a celebration, and every connection is a jolly good time. Enjoy the party!
How do we select the Best Glo Tariff Plan for Data?
Selecting the best Glo tariff plan for data can feel a bit like choosing the perfect outfit for a special occasion. There's no one-size-fits-all solution; instead, it all comes down to what suits you best. Here are some factors to consider to ensure you pick the perfect plan for your data needs.
1. Understanding Your Usage
First and foremost, you need to understand your data needs. Are you a social media aficionado who's constantly updating your feed? Or perhaps a thriving entrepreneur running an online business? Maybe you're a movie buff who loves streaming the latest releases. By recognizing your habits and preferences, you can identify what you truly need from a data plan.
2. Balancing Data and Voice
While data is a crucial factor, you also need to consider your voice call needs. Some Glo tariff plans, like Glo Bumpa, offer generous bonuses for both data and voice calls. So, if you're equally likely to be chatting on the phone as you are to be browsing the web, these combined plans could be a great fit.
3. Considering Your Budget
Your budget plays a crucial role too. The best plan for you will offer the most bang for your buck. While some plans may offer more data, they might also come with a heftier price tag. It's all about finding a plan that offers great value without stretching your budget too thin.
4. Extra Perks
Who doesn't love an added perk? Some plans, like Glo Jollific8, offer bonuses that can be gifted to other Glo customers. If sharing is caring to you, this might be an appealing factor in your decision.
5. Making the Switch
Finally, consider how easy it is to switch to a new tariff plan. With Glo, this is typically as simple as dialing a USSD code. But it's always worth confirming the process to ensure a smooth transition.
Remember, the "best" tariff plan is the one that meets your needs, fits your budget, and ultimately enhances your digital experience. So take the time to consider your options, and you'll be well on your way to discovering your perfect Glo tariff plan for data.
FAQs about Best Glo Tariff Plan for Data 2023-2024
Which Glo tariff plan is the best for data?
The 'best' plan can be a bit subjective, don't you think? It truly depends on your unique needs and usage patterns. If you're a heavy data user, you might appreciate Glo BEREKETE++ or Glo Yakata. But if you equally value voice and data, Glo Bumpa or Glo Jollific8 could be your best pals. At the end of the day, it's all about finding the perfect balance for your needs.
How can I switch to a different Glo tariff plan?
Ah, that's a piece of cake! You just need to dial a simple USSD code. For instance, to hitch a ride with BEREKETE++, dial *777# and follow the menu prompts. Just like that, you're aboard the BEREKETE++ express!
Can I use the bonuses on Glo tariff plans for all types of data usage?
Yes, indeed! Your bonus data is quite versatile. Whether you're surfing the web, updating your social media status, or binge-watching your favorite series, your bonus data has got you covered.
Can I receive a bonus on every recharge with Glo tariff plans?
Absolutely! The more you recharge, the more bonuses you rack up. It's like a continuous party of benefits. The exact bonus you get might vary based on your chosen plan and the recharge amount, but you can always count on a bonus boost.
Are new Glo customers automatically subscribed to a specific tariff plan?
Yes, they are. As a warm welcome, Glo automatically places new customers on a specific tariff plan, usually Glo Jollific8 or BEREKETE++. But don't worry, if you feel another plan suits your style better, switching is just a dial away!
How long are the bonuses from Glo tariff plans valid for?
The 'use by' date of your bonuses can vary based on your plan and the recharge amount. But rest assured, you'll always have a fair window to use your benefits. Just remember to double-check the terms of your chosen tariff plan to keep track of those expiry dates.
Are there any special bonuses for the first recharge of the month on any Glo tariff plans?
Absolutely! Who doesn't love a pleasant surprise, right? Plans like BEREKETE++ love to treat you with special bonuses on your first recharge of the month. It's like a little 'thank you' for staying on the Glo network.
See Glo Yakata vs Glo Berekete
Wrapping Up Best Glo Tariff Plan for Data
With numerous options at your fingertips, choosing the best Glo tariff plan for data may seem like quite a challenge. But once you've identified your needs and budget, and explored the perks each plan offers, you'll be well-equipped to make the right choice.
Whether you're swayed by the generous bonuses of Glo BEREKETE++, drawn to the all-round performance of Glo Yakata, intrigued by the bumper benefits of Glo Bumpa, or excited by the joy-filled bonuses of Glo Jollific8, Glo's diverse range of tariff plans ensures there's something for everyone.
Don't forget, the best plan is always the one that complements your digital lifestyle. It's all about striking the right balance between your data and voice call needs while considering the overall cost. With Glo, you can be assured of a plan that offers great value and serves as a reliable partner in your digital journey.
We hope this guide has shed some light on the top Glo tariff plans for data. Remember, staying updated with Glo's latest offers and consulting their official resources or customer service can help you stay ahead of the curve. Here's to a seamless, rewarding, and jolly good connectivity experience with Glo!
That's it from us at Witspot.org. We're excited to be a part of your journey, and we're here to guide you through the ever-evolving world of telecommunications. So, until next time, stay connected and enjoy the ride!
Related Posts:
His name is Ibrahim Olamide " the CEO of WITSPOT.ORG He is a writer, poet, educational consultant, and also reporter who cherishes reporting the latest updates in educational news around the world. Also, he is committed to assisting the learners in terms of learning and other aspects. |UNILORITE|